Our Location: Across from Food Lion on Business Highway 74. Next to Fashion Plus

comCOMPUTERS.com is committed to providing affordable yet
high-quality products and services to everyone in Richmond county and surrounding area.

We also repair iPhone, iPad, smartphones, tablets, and game consoles
Lowest price & highest quality in the area, guaranteed!!
Laptop/Desktop PC Repair & Upgrades / Virus & Spyware Removal / New & Refurbished Systems
build-to-order PCs / Web design & Web hosting / Wireless (Wi-Fi) & Wired Networking
Computers Parts / Flat-Panel(LCD)/CRT Monitors / Printers / Peripherals
Store Hours
Monday-Friday 9:30 - 6:00, Saturday 10:00 - 2:00, Sunday Closed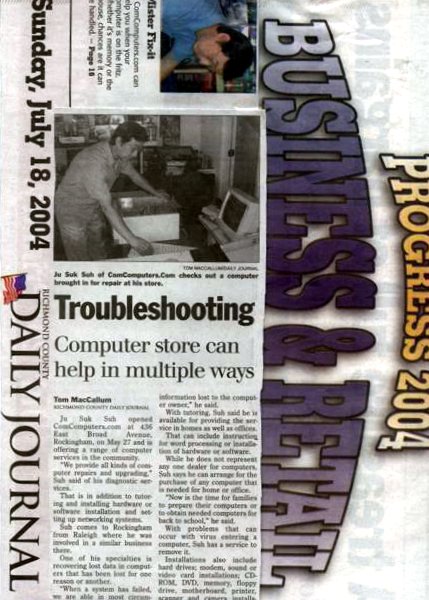 <